2018 Artists
Meet the artists behind this year's ofrendas.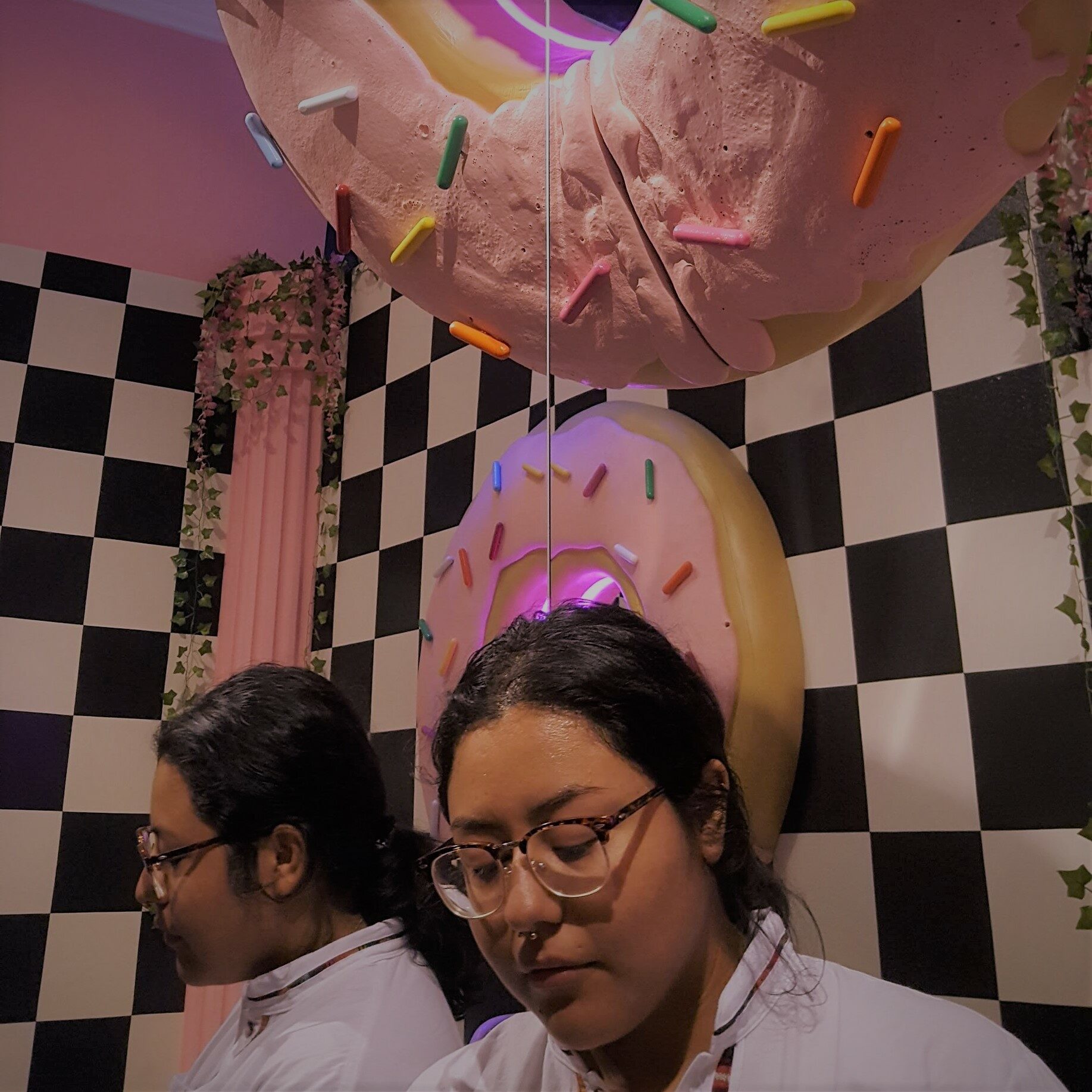 Lula
Hello! My friends call me Lula. I was born in Belize City to a Mexican father and Belizean mother who migrated with me as a baby p'al Norte en busca de una vida mejor. And here I have grown up, in Dallas, TX. I enjoy working with fabrics, embroidery, arranging spaces, lending a listening ear, and getting free. Digo maldiciones, me gustan las mujeres, no siempre me visto como niña decente, me dicen malcriada. But here I still stand, y aveces simplemente existir es la obra de arte más creativo que tenemos.
IG: @mal_criada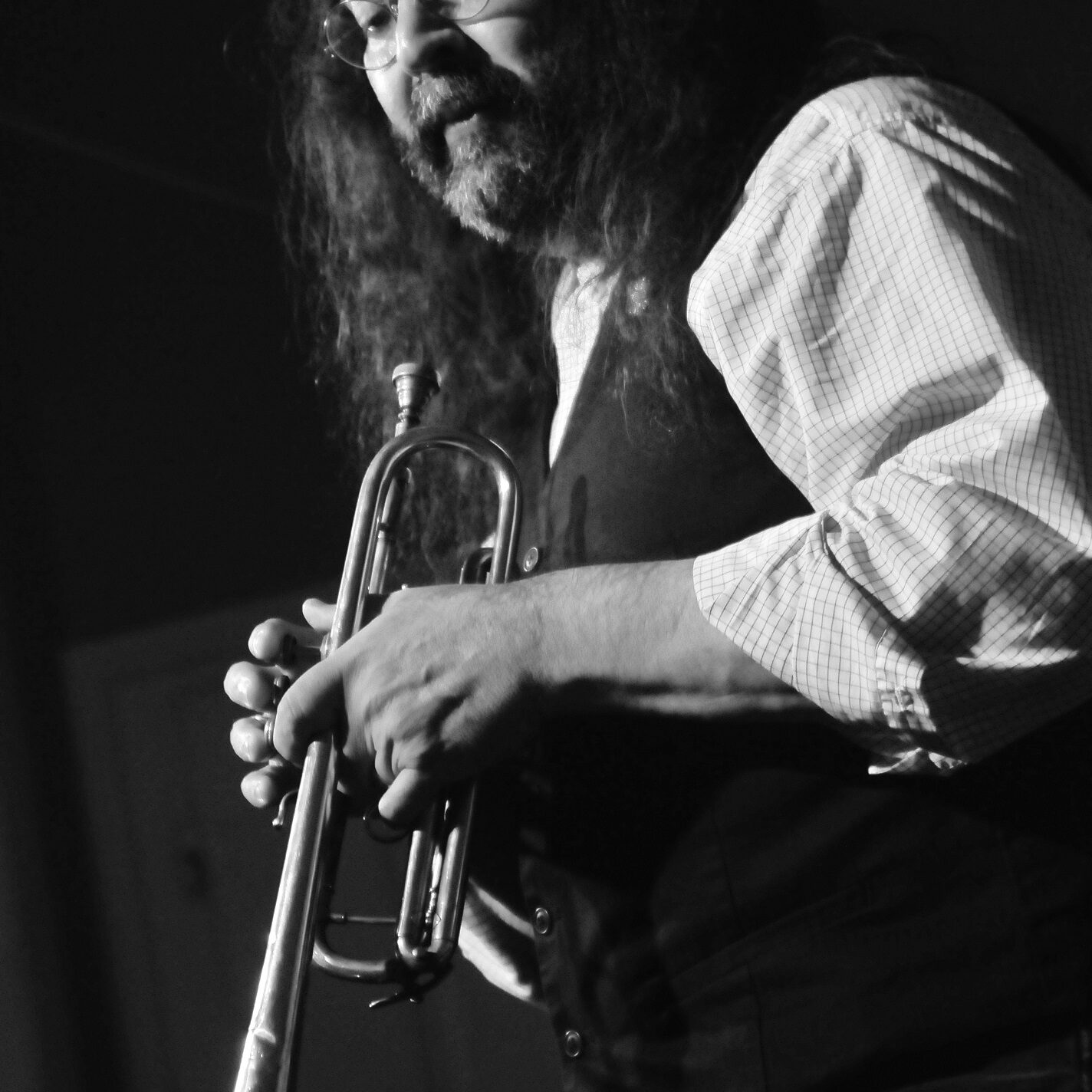 Dennis Gonzalez
Dennis Gonzalez: a Dallas musician/composer, artist, broadcaster, writer, educator and actor who directed the Dallas music program La Rondalla for 8 years.  He has recorded more than 50 jazz CD's and LP's for European and American record labels and his own daagnimRecords.  Since 1980 he has traveled with his music to festivals, concerts, workshops, and television programs worldwide.  He produced radio programs for KERA-FM in Dallas for 21 years and UNT's KNTU-FM and Radio Študent in Slovenia, and those productions include his work with Eduardo Mata's "The Music of Hispano-America".  Gonzalez has exhibited his art since 1978.  An accomplished writer with ten books, among them Xí and Cú,  he speaks 3 languages and taught school for 41 years, and held residencies in multidisciplinary subjects at universities and high schools internationally.  In 2017 eight catalogues were published featuring his artwork.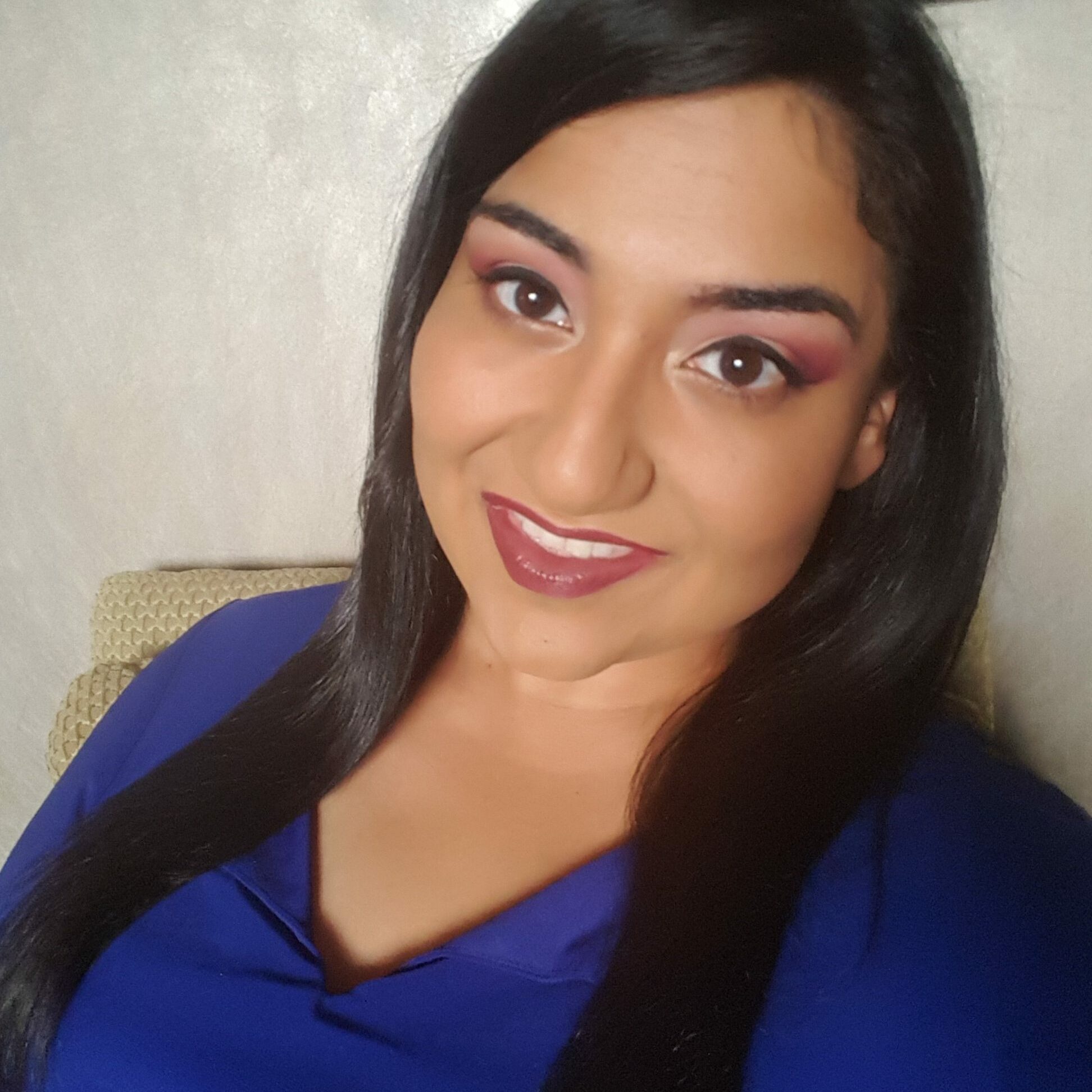 Isabel Montemayor, PhD
Dr. Montemayor is a poet, activist, sociocultural medical anthropologist, research scientist and hija/daughter. She has collaborated with various community organizations and teaches at UTA. Her research has focused on popular catholicism in Latino enclaves and on migration/immigration and health strategies of Mexican migrants traveling from Michoacan to Michigan. She can be reached at isabel.montemayor@uta.edu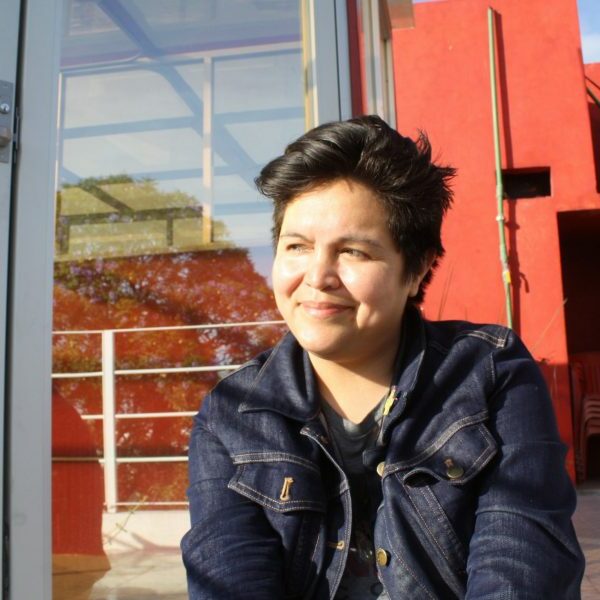 Angela Faz
A native of Dallas, TX, Angela Faz is a printmaker and interactive designer focusing on issues of social justice.  She creates commentary using old hand methods such as relief printmaking in the tradition of José Guadalupe Posada to give voice to current events.  Faz also partners with social movement groups in Dallas to create art that's visionary and inspirational to facilitate dialogue and transformation.   In May 2018, she completed a six-week printmaking residency in Puebla, Mexico where she spent time researching ancestral roots, colonization, and the mythologies accompanying them.  In 2018, she was selected for Rising Stars: Turner House Exhibition to Showcase Emerging Artists.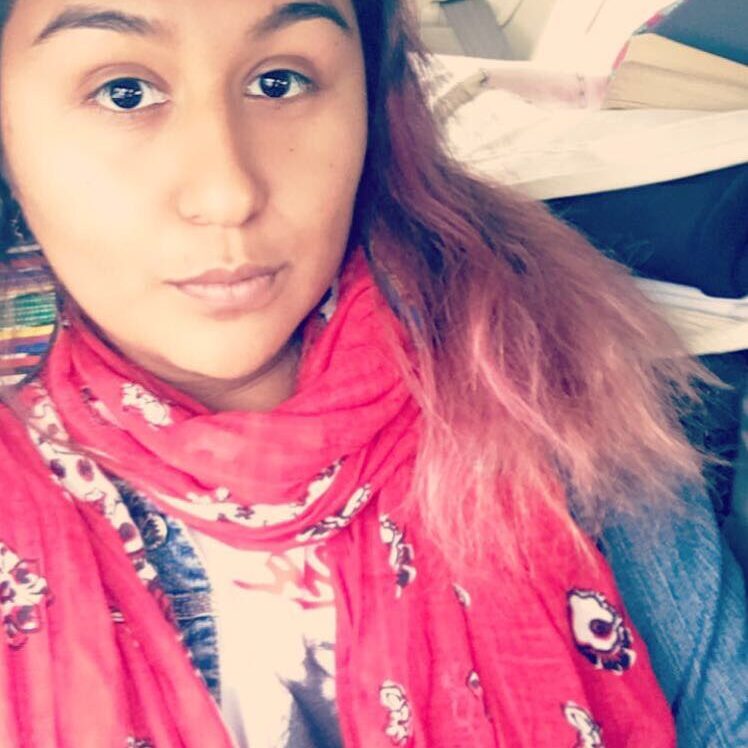 Alexandra Hernandez
Alex is a Chicana Indigenous multi-disciplinary artist. She received her B.A. in Directing/Stage Management from Greensboro College in Greensboro North Carolina. As a theater artist Alexandra has worked with Cara Mia Theater Company, Anita N. Martinez Ballet Folklorico, Mixed Blood Theater, Public Works DTC and Dallas Actor's Lab.  She is a resident ensemble company member at Anita N. Martinez Ballet Folklorio and founded the Care for Your People Care for Your Hood Collective. Other training includes Cornerstone Theater through the Summer Institute Program in Venice, CA and the National Institute for Directing and Ensemble Creation in Minneapolis, MN. As an artist and dancer she focuses capture her experience as a traveler between cultures and land. She creates to capture ancestral wisdom and document prayers for the generation of women to come.
Maribel Rubio
Maribel Rubio is a Chicanx writer, artist, and social justice activist. Born in El Paso Texas, she is a first-generation Mexican-American. She received a Bachelor's degree in International Business from the University of Texas at El Paso and an MBA from Columbia College in Missouri. Maribel currently lives in Dallas and in her free time, she loves to travel and explore nature through hiking and camping. In addition to having a short story and a poem published in the book, Stuff I Never Told Anyone: Finding Power in the Shadow of Shame, Maribel is currently working on her second novel.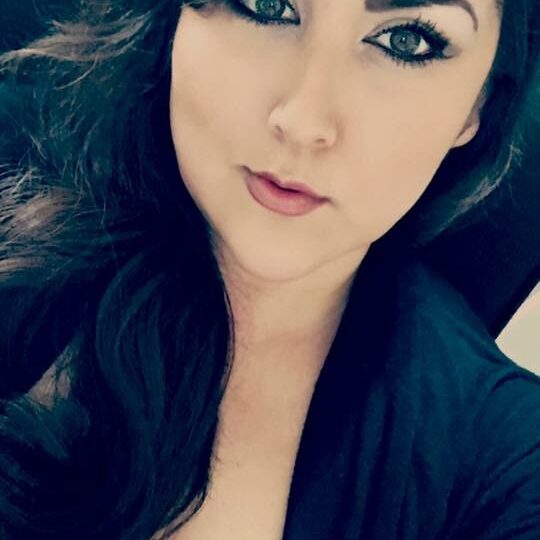 Iris Candelaria
A native of Dallas, Iris Candelaria has been honing her talents full time for over a decade. Drawing from her vivid experiences the painter/designer uses bold colors to express emotions on a very unique level and shares her love for strong women through her colorful artwork while gathering inspiration from her two daughters and her colorful latin culture.
She has recently opened up her own studio, Candelaria & Co. in the heart of Oak Cliff where she teaches paint classes and hires local artists to teach other mediums as well but always making sure to keep the subject Latin based as she educates on the history, beauty and culture of Mexico through each art project.
As the former executive director for ArtLoveMagic's non profit organization which brings local art to the community, she helped artists break down the walls between galleries, art lovers and artists by creating events where artists showcased their talents in live setting to have a better relationship with their audiences. She has also produced several dozen Free Childrens Art Workshops through Dragons Halloween Ball and the Latino Cultural Center and the City of Dallas.
Iris was also recognized by the Greater Dallas Hispanic Chamber of Commerce in 2015 for being an outstanding business and civic leader in North Texas.
She has participated in other artists markets, fund raisers, and special events with her affiliations and other organizations such as The Artistic Push, ArtLoveMagic, Just Us League, Unified Arts, Kettle Gallery, ArtCon, Big Thought, DaVerse Lounge, Latino Cultural Center, Latino Leaders Magazine, La Reunion, City of Dallas, Marinela, Dragons Halloween Ball, RAW, Latino Fashion Week and the DFW Art Awards, Univision and Telemundo, J. Waylon & Associates and the Hispanic Women's Network of Dallas.
Amber Skye Padilla
Amber Skye Padilla is a young latinx artist on the rise in Dallas, Tx best known for her ink blot paintings and handmade jewelry, although she's also a trained welder and metalsmith. There has always been immense influence from Frida Kahlo seen in her jewelry; Fridas pictures and paintings also hang throughout Amber's studio as a muse. A Booker T Washington High School for the Performing and Visual Arts alumni, she has interned in Mexico City and Oaxaca, Mx to learn about Mexican art and work under various artisans. She is currently attending the University of Texas at Arlington for a B.A in Art History, and will continue education for a Master in Spanish Art.
https://www.amberskyepadilla.com/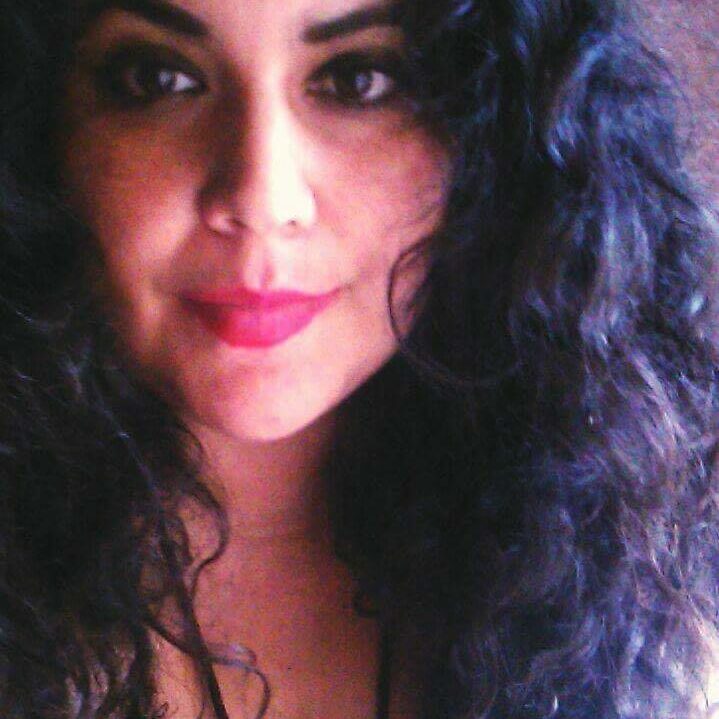 Priscilla Rice
Originally, from Crystal City, Texas, Priscilla Rice is a Dallas-based poet, storyteller and actor. Some of the shows she has performed in include: "Crystal City 1969," "The House on Mango Street", "Milagritos", "The Dreamers Part 1: A Bloodline," "Real Women Have Curves," "Zoot Suit," "Where Earth Meets the Sky"" and "Yana Wana's Legend of the Bluebonnet." Priscilla studied Broadcast Journalism at The University of Texas at Austin and is an interpreter in the education field, as well as a part-time traffic reporter for KRLD. She co-founded "Verse & Rhythm" with B. Randall and Rafael Tamayo, and is involved several projects in her Pleasant Grove neighborhood, including "Voices of Pleasant Grove," a free Summer Program for teens, and "Pleasant Groove," an open mic founded by Tamitha Curiel.